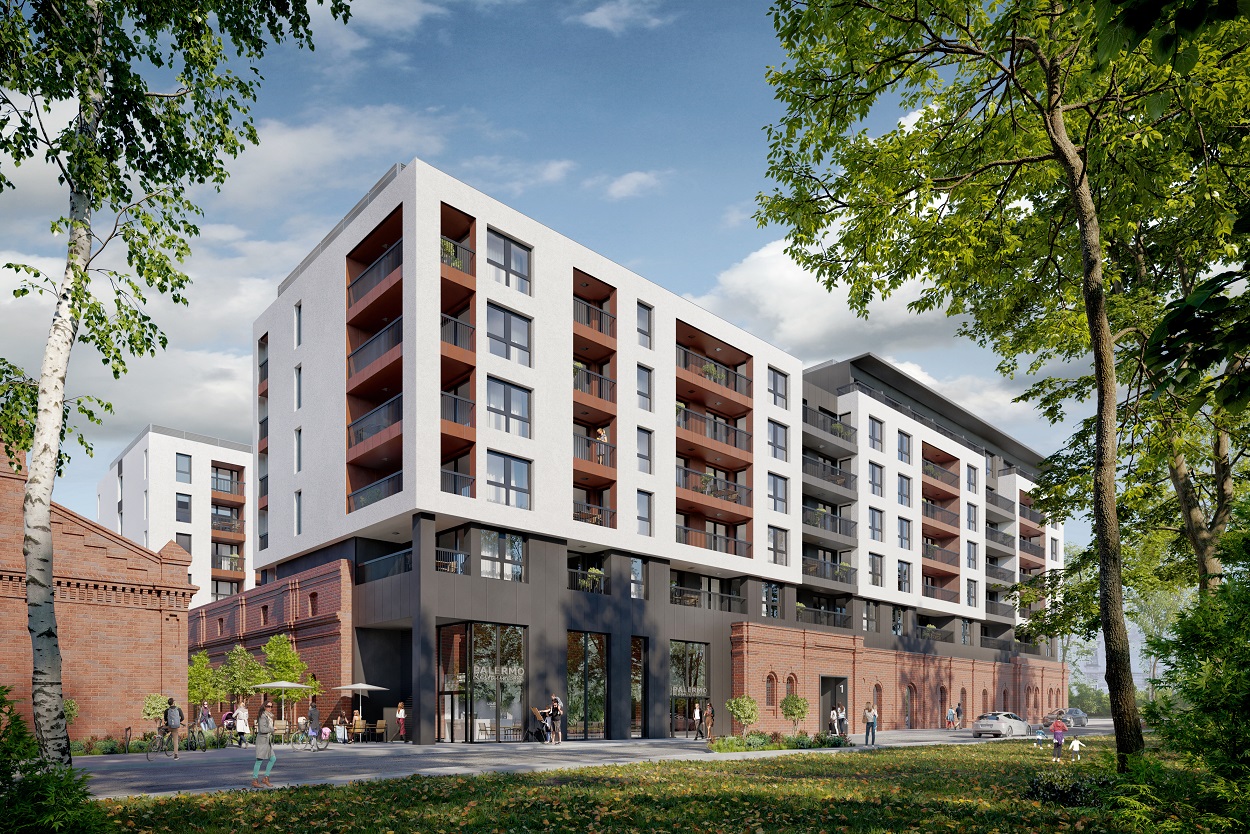 Nowa Tkalnia is a modern residential building developed in the center of Łódź, surrounded by historic walls of a former Karol Scheibler's factory in the quarter of Tymienieckiego, Kilińskiego and Milionowa Street.
The first stage of the investment includes renovation of the Boiler House and Engine Room where offices and restaurants will be set up. It also involves construction of a residential building in the south-west corner of Tkalnia with a commercial part on the ground floor. The historic wall surrounding the new building will be renovated too.
In total, there will be 255 apartments with an area ranging from 27 m2 to 75 m2Apartments located on the ground floor, facing a green patio, will have small yards, whereas residential premisses on higher floors will have spatial terraces and loggias.
Within the investment, a two-storey parking lot will be constructed inside the building for the tenants' convenience, with 203 parking spaces. Outside the building, there will be additional parking spaces, also for clients of six commercial premises located on the ground floor.
The building will have 4 staircases and 8 elevators.
The investment shall be designed by Broadway Malyan architects. https://www.broadwaymalyan.com/.